Make your workforce happier
Extensive employee recognition software designed to boost employee morale, productivity, performance via meaningful recognition and rewards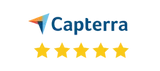 We were looking for a platform for instantaneous peer-to-peer recognition that would boost employee motivation & build team spirit. While there were many solutions available – Appreiz stood out for their well-thought-out functions & willingness to partner with us, rather than be just a vendor. The ease of use & the ability to recognize in real-time helped build engagement & adoption within our team. Thanks to the Appreiz Team's quick resolution to queries we never had any issues keeping the platform running.
Pulak Mukherjee
Portfolio Development, Siemens digital industries software
Appreiz is that perfect tool that drives Akoin Ambassadors to work extremely hard towards their various activities. As the rewards are earned based on performance, the satisfaction of ambassadors is maximum. Appreiz helps boost the morals to work harder which will lead to a huge increase in productivity. Akoin Ambassadors are actively using Appreiz. The App is user friendly, super dope and easy to give Appreiz among colleagues for a job well done. Appreiz is integrated into our workspace on slack. Appreiz has excellent customer service support. They usually respond to all our requests as quickly as possible.
Team Akoin Foundation
Employee recognition and motivation have always been a focus and more so because of the pandemic. We were looking for an online platform that was quick to deploy and easy to use. Viola, we met Appreiz. Apart from its ease of use and user experience, we liked what the team stood for and believed in – instant support and exemplary customer service.
Jai Samtani
Director, Siemens, Digital industries software
At Siemens DISW we have been using Appreiz for a few of our teams for over a year. The importance, for all of us, to feel recognized & appreciated is a no-brainer! While there were several reasons why we decided on Appreiz as a recognition platform, a few that stand out are: The 'ease of access & use' make instant recognition simple & meaningful for actions/behaviours however big or small – thus building motivation & team spirit.
Rajiv Ghatekar
VP, Siemens digital industries software
In my company, customer engagements involve a lot of personal hand-holding. I need truly motivated employees to raise levels of customer interactions. A solution like Appreiz helps keep my talent continuously engaged, and enthusiastic.
Sudarsun Babu
Jinglebid
I really enjoy the app as a staff recognition platform. Working with individuals with Autism, we do not always have a chance to praise each other during the day, so having to be app is useful. I like that it auto generated an email when you are praised.
Erica Ranade
Program Manager, Little Star Aba Therapy
Nurture an inclusive and collaborative work environment.
With our social recognition platform, develop a work experience that makes employees feel included and appreciated.
Let your star employees know you appreciate them by making their achievements known both internally (within the team) and externally (to other team members).
Appreiz - Best Employee Recognition Software
Appreiz redefines employee engagement, talent and performance management using social recognition as a driving factor.
Appreiz helps Organizations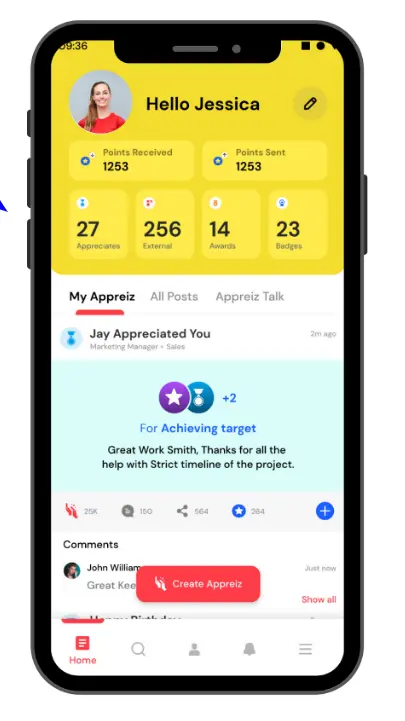 Attracting and retaining talent can't be an afterthought. When competing with larger businesses for the best people, it is critical to have a strategic talent strategy. Without one, you risk:
Appreiz can help you get employees engaged and retain top talent with due recognition.
Powerful Impacts are enabled via powerful integrations
All-in-one Platform for People & Strategy
360 degree Meaningful Recognition tied to your values, culture, competencies, skills and performance
Appreiz is the only employee recognition platform to have 360 degree meaningful recognition supporting appreciation and performance.
Recognition should include the specific actions/behaviors demonstrated and the difference it made. Recognition is more effective when it's given in context. Point out how this person's behavior or achievement demonstrates values, helps achieve a team goal, or gets closer to realizing company's mission and vision. In addition, share how this made a positive impact.
Creating an ability to let partners, clients or customers provide valuable recognition instantly via facebook, twitter or personal unique link assigned to each individual. This in turn motivates the morale of customer facing employees and teams. This provides a 360 recognition.
Performance Management- Ongoing conversations that increase employee engagement, productivity and retention
Increasing touchpoint and employee engagement between manager and the team via checkin based conversations, 360 degree recognition, feed forward. Appreiz is the only solution which used feed forward instead of feedback.
Access all feedforward, recognition, and goals in one place while having continuous checkin conversations and take actions to reach the goals before the performance review. Mitigate recency bias and improve review accuracy to keep employees motivated and growing.
Employee Happy Meter – Employee Engagement Pulse
Prioritising employee happiness via real-time employee happy meter. Letting the management know how employees are engaged across the organization
Internal Communication and Polls
Enhancing employee engagement touchpoint through announcements, communicating company-wide messages, polls to gauge interests
Provides a centralized dashboard to track powerful people insights across talent identification, talent promotion and learning and development. Thereby, making internal transfer, training and promotion hassle-free
Witness amazing features like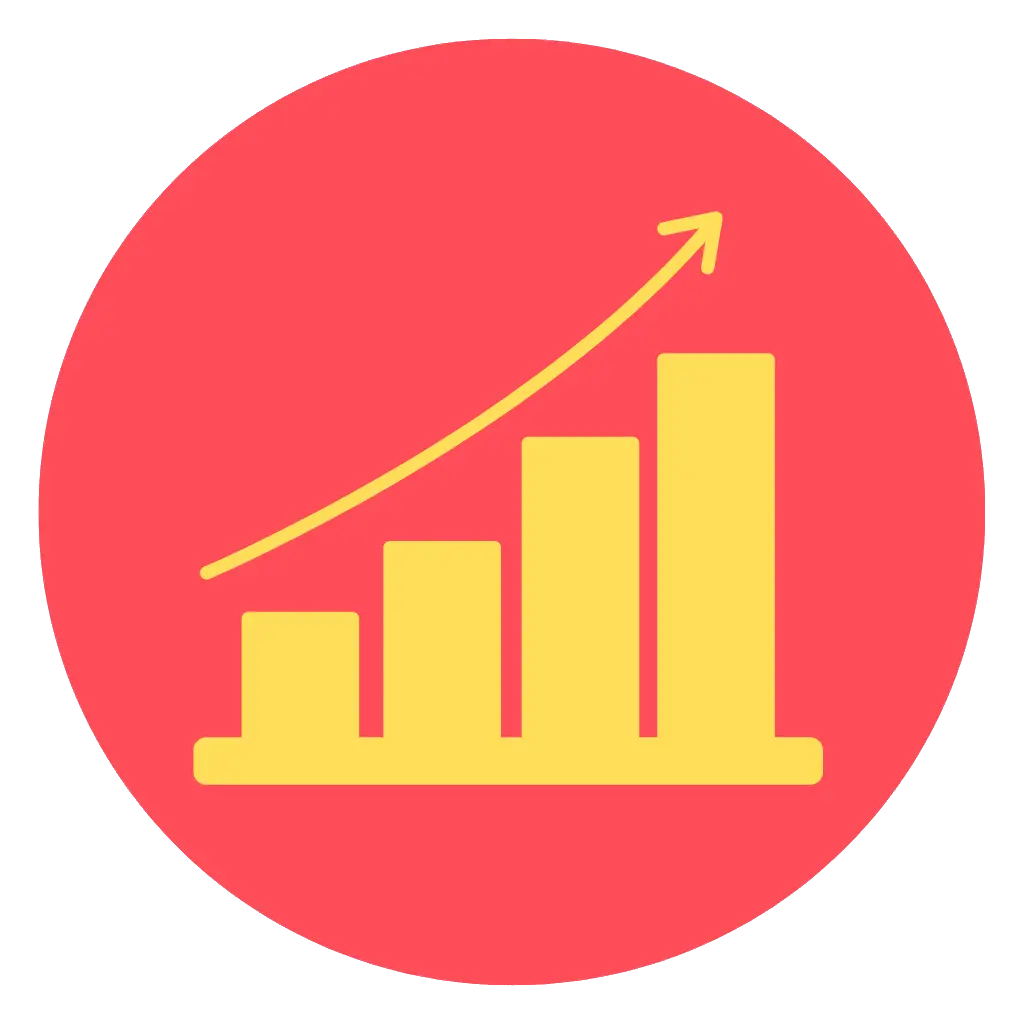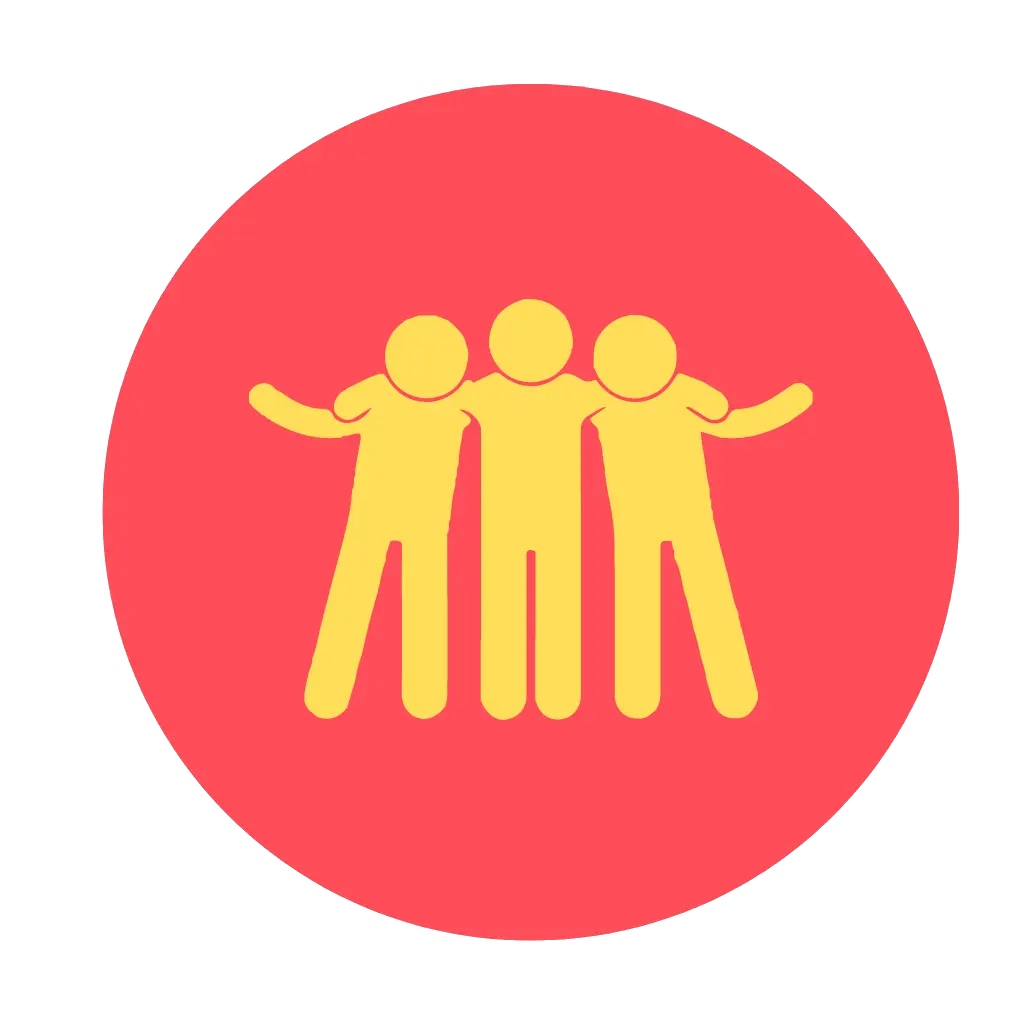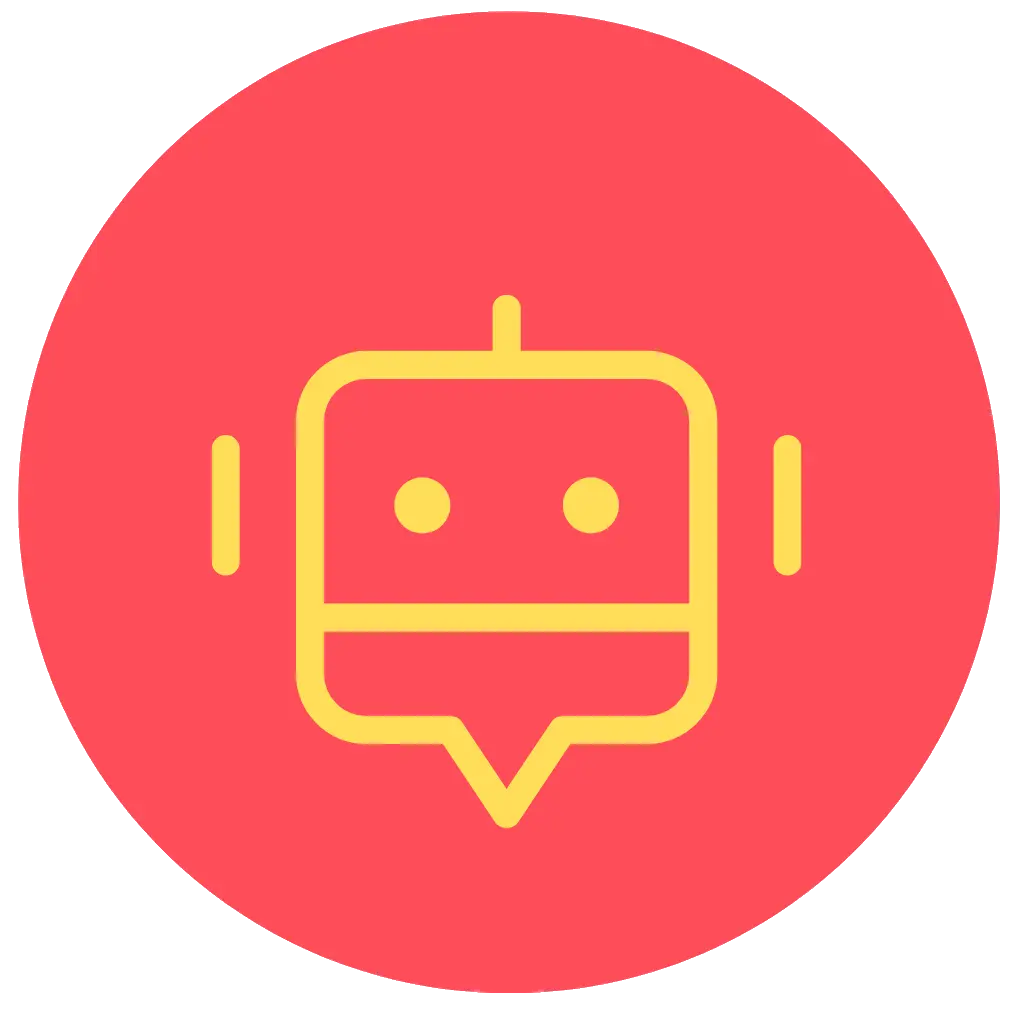 Slack and Microsoft Teams Bot integration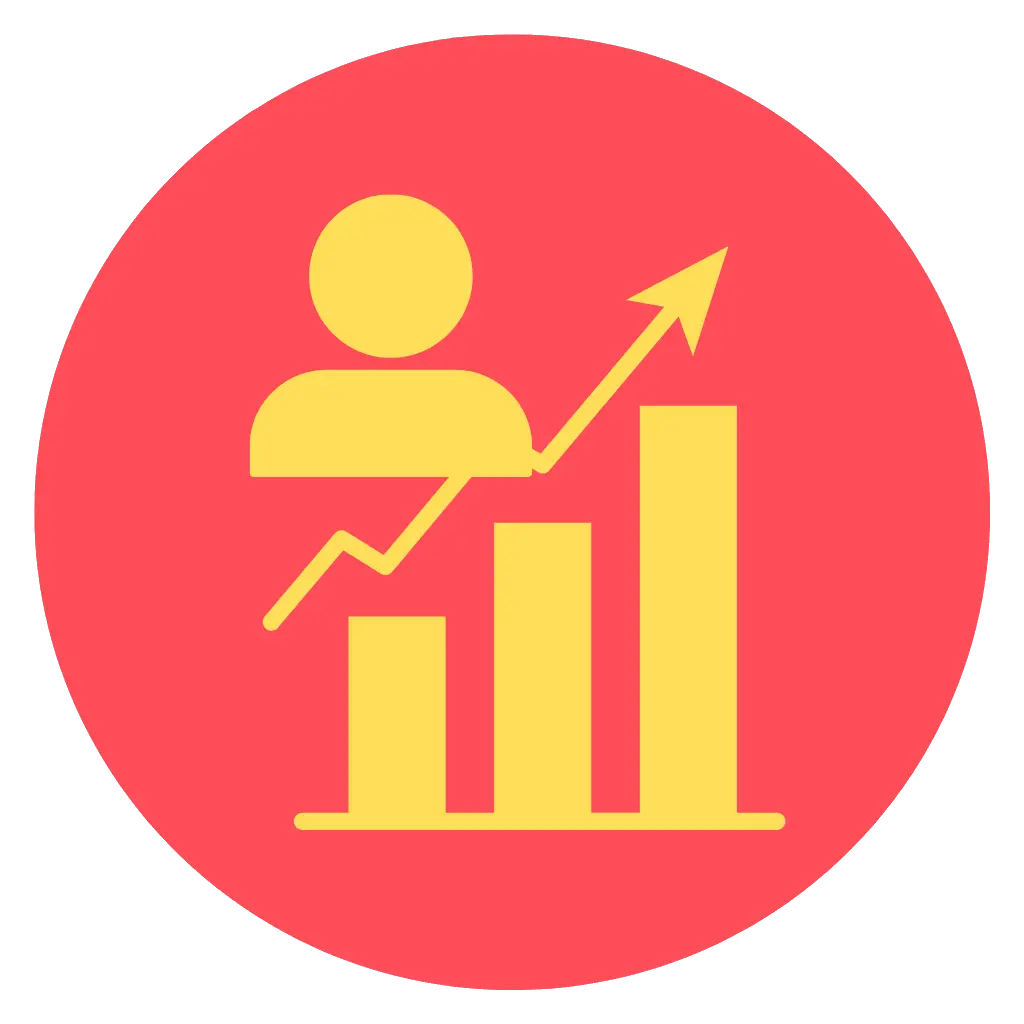 Choose your own plan to enhance employee experience with our wide range of "Appreiz
EX" plans. Start your 7 days free trial now
Free Options available. Contact us for more details.
$
4.50
per user/ month
Billed Annually
Free Options available. Contact us for more details.
$

2
per user/ month
Billed Annually
$
3
per user/ month
Billed Annually
Because we prioritise Employee Experience first!
FAQ's of Employee Recognition Software
1. What is employee recognition software, and why is it important?
Employee recognition software is a digital tool that helps organizations acknowledge and reward their employees' achievements and contributions. It's important because it fosters a positive work environment, boosts employee morale, and ultimately enhances productivity and retention rates by recognizing and reinforcing desired behaviors and outcomes.
2. How does employee recognition software benefit businesses and organizations?
Employee recognition software offers several benefits, including increased employee engagement, improved job satisfaction, higher retention rates, enhanced teamwork, and a more positive workplace culture. It also helps organizations align employee efforts with company goals.
3. Which is the best employee recognition software?
Appreiz is highly regarded on Capterra, making it a top choice for employee recognition software. Its positive reviews reflect its user-friendly interface, robust recognition features, and capacity to foster a positive work culture.
4. What are some examples of companies that have successfully implemented employee recognition software?
Companies like Google, IBM, Salesforce, Siemens, Mindera, Akoin have successfully implemented employee recognition software to enhance employee engagement and overall satisfaction.